MacDonald Quoted In Regard to the Svalbard Seed Vault and Global Proprietary Seed Sales
Image Credit: Øyvind Breyholtz. iStock Photos / Getty Images.
---
The Svalbard Seed Vault is built deep into the permafrost on an island in the Svalbard archipelago, halfway between mainland Norway and the North Pole. The vault is home to over 1 million seed samples and has the capacity to accommodate 4.5 million samples.

The goal of the Svalbard Vault is to safeguard plants that feed people worldwide. Plant varieties are constantly under pressure due to everything from extreme weather to aggressive plant diseases to the devastation caused by war.

Furthermore, as particular seed varieties flood the market, some planters are looking to return to heirloom varieties that are difficult, if not practically impossible, to find.

The Wall Street Journal recently interviewed AREC Research Professor James MacDonald for the article Plan to Save World's Crops Lives in Norwegian Bunker; Vault with more than million seed samples is intended to safeguard plants that feed people world-wide*. 

The Wall Street Journal reached out to MacDonald to share his insight regarding the possible impact of global proprietary seed sales.

*The full text of this article is also available via the subscription-based ProQuest National Newspapers Core.

UMD Community: Read the Full-Text via the UMD Libraries
Please direct media inquires to Sam Watters in the communications office of the College of Agriculture and Natural Resources.
___________________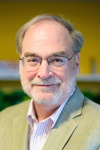 James MacDonald is a visiting research professor with the Department of Agricultural and Resource Economics in the College of Agriculture and Natural Resources at the University of Maryland.

In addition to his research, Dr. MacDonald teaches the undergraduate senior-level classes AREC433, Food and Agricultural Policy, and AREC427, Commodity Pricing and Markets. He also enjoys mentoring graduate students in the department.

Prior to joining the department, Dr. MacDonald was chief of the Structure, Technology, and Productivity Branch at USDA's Economic Research Service. As branch chief, he built teams and supervised ERS research on farm structure, productivity, field practices, and agricultural research and innovation, while co-managing USDA's Agricultural Resource Management Survey.